AME - HPC Theatre
4 Place du 25e Léger, Amélie-les-Bains 66110 France
Tel: 00 33 (0)6 24 65 00 15 Mail: hpctheatre@yahoo.co.uk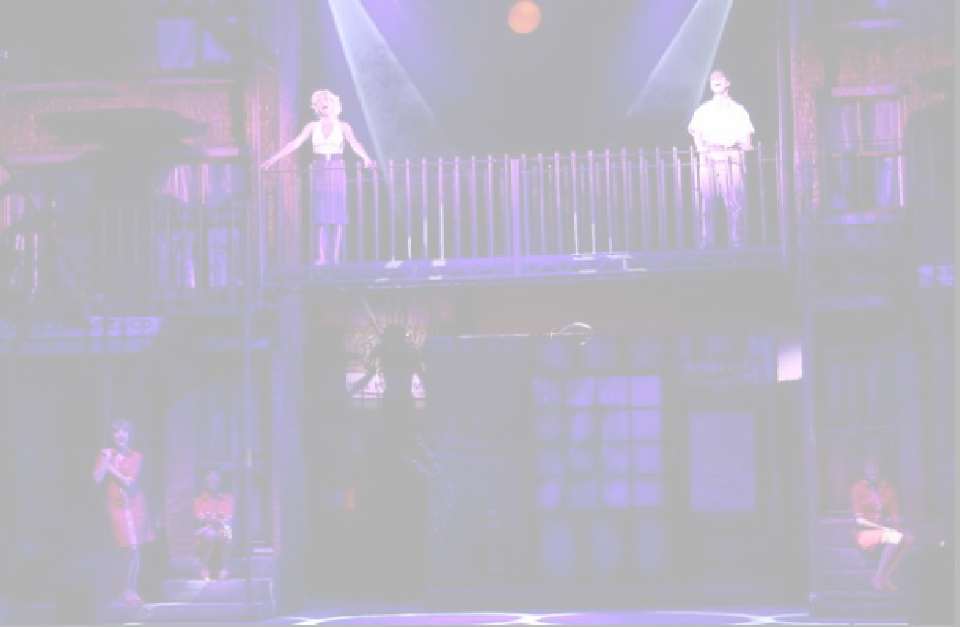 "Director Ian Stephens' analogy of the Faustian theme is particularly apt as the audience peers in on the love/hate relationship of Seymour and the bloodthirsty and superbly-rendered Audrey II during the course of the show. All of which is played out in front of a dingy, 20-watt bulb-lit skid row set, atmospherically realised by designer Maggie Stephens".
Full review by The Stage: click here
Photographs by Michael Hamilton
Little Shop of Horrors opened in Jersey with Tracy Shaw then transferred to Leicester's De Montfort Hall with Clare Buckfield. Directed by Ian, set by Maggie with Neil White and Kevin Cutts.
Little Shop of Horrors a débuté à Jersey avec Tracy Shaw puis a été transféré au De Montfort Hall de Leicester avec Clare Buckfield. Mise en scène par Ian, décor par Maggie avec Neil White et Kevin Cutts.