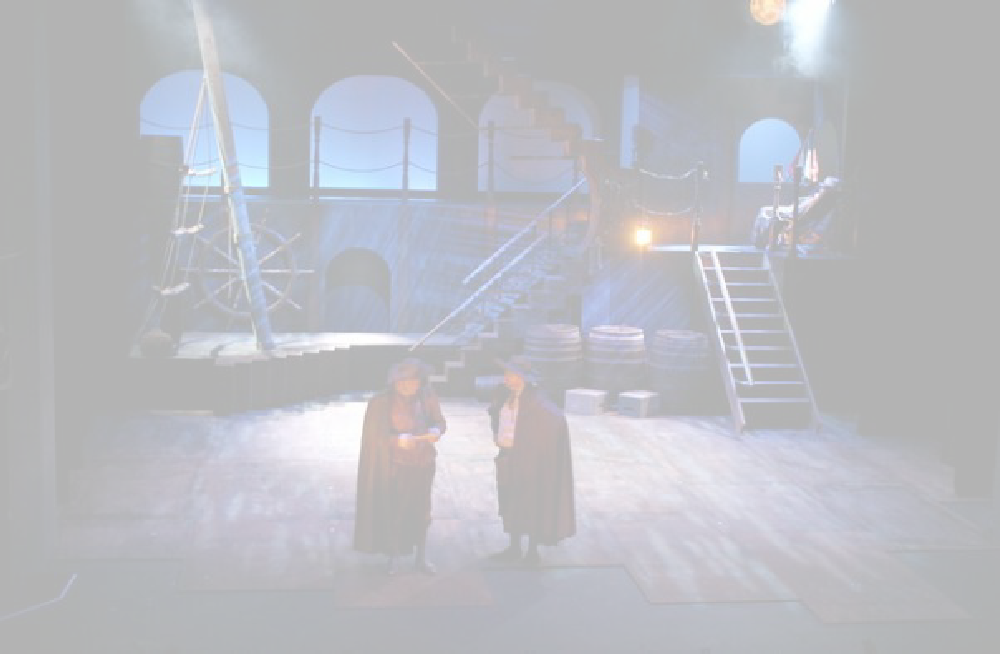 AME - HPC Theatre
4 Place du 25e Léger, Amélie-les-Bains 66110 France
Tel: 00 33 (0)6 24 65 00 15 Mail: hpctheatre@yahoo.co.uk

We have written an adaptation of a well-regarded children's book about Einstein and his theories, designed to provide an accessible child-friendly introduction to some very complex ideas. Once we have made sure everyone (including us) actually understands relativity, we will be producing a full UK tour.
We have designed a model for the creation of a large-scale musical theatre piece. We create partnerships with local venues and/or promoters, local authorities or arts councils. We provide the production direction and design, run auditions and rehearsals using local professional performers, possibly supplemented by those we bring. We provide set and costume designs, and supervise the build/making of these by local makers. In this way we are able to create a product, while at the same time enriching and supporting local resources.
Each production is tailored to local requirements in terms of length of run, use of local performers etc.


Nous avons écrit une adaptation d'un livre pour enfants bien connu sur Einstein et ses théories, conçue pour fournir une introduction accessible et adaptée aux enfants à certaines idées très complexes. Une fois que nous nous serons assurés que tout le monde (y compris nous) comprendra réellement la relativité, nous produirons une tournée britannique complète.
Nous avons conçu un modèle pour la création d'une pièce de théâtre musical à grande échelle. Nous créons des partenariats avec des salles et/ou des promoteurs locaux, des autorités locales ou des conseils artistiques. Nous assurons la direction et la conception de la production, organisons les auditions et les répétitions en faisant appel à des artistes professionnels locaux, éventuellement complétés par ceux que nous amenons. Nous concevons les décors et les costumes, et supervisons leur construction/réalisation par des artisans locaux. De cette manière, nous sommes en mesure de créer un produit, tout en enrichissant et en soutenant les ressources locales.
Chaque production est adaptée aux besoins locaux en termes de durée, d'utilisation d'artistes locaux, etc.